Other Brands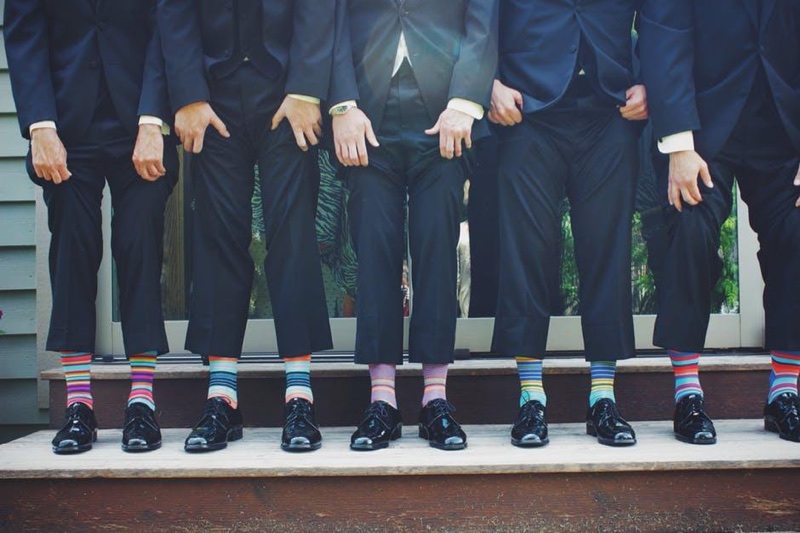 For a long time, the brides and the bridesmaids rule the fashion side of weddings. The bride's gown is more of a big deal than that of the groom's. In fact, the groom often chooses his attire to complement the bride's. Even the classic tradition of "something old, something borrowed, something new, something blue, a sixpence in your shoe" is more geared towards the bride who carries four objects as good luck charms.
Times are changing, however, as more and more trends come up to cater for the grooms and groomsmen. Whether it is about fashion or gift-giving, these trends add more flavor to the wedding.
GO FOR CASUAL
Weddings always seem to be too formal. It gives little room for a laidback theme, unless the venue is on a beach or a garden. But for men who want to forego the tuxedos and don a more comfortable outfit without the coat and the tie, then a casual look can do the trick. Many grooms opt for light colored slacks and button downs made of lighter material. This can be perfect on summer weddings. Others add accents to make it look more chic, such as vests and tweed jackets. Bow ties are also occurring more often.
When grooms go for the casual look, it is expected that groomsmen should follow. Some groomsmen wear khaki pants or blue jeans. They even skip the jacket and roll up their sleeves. Tie and suspenders can spice up informal outfits too.
MAKE THE SHOES FUN
Traditional leather is the norm but it does not mean you should follow it. Some try two-tone patent shoes. Others even go as far as comfortable sneakers. Just remember that although outfits do not always have to match your shoes, they should go together too. Choose something rustic for footwear but avoid being outrageous.
MISMATCH WON'T HURT
Another trend nowadays is the advent of mismatched outfits. Bridesmaids have been doing this for a while, but boys are catching up. Groomsmen can go together with the groom's laidback look by rolling up their sleeves and adding suspenders. They can wear different styles of suits in complimenting shades. This is very suitable in faraway weddings where the groom's entourage cannot find the time to buy or rent a suit together. It is wiser if they use what they own already. Some groomsmen even wear tops in different colors that still somehow go together.
PUT CREATIVITY IN GIFTS
The era of generic thank you gifts for groomsmen is over. Now a groom have so many options to choose from to let his entourage know how much he appreciates their presence and support. There are the customized caricatures that can bring great friends together or better yet, add more fun to liquor flasks and get them unique groomsmen caricature flasks. Others try to match the personality of the groomsmen to their gifts. Give bookworm Mike the newest edition of his favorite book series. Or a combat duffel bag for your adventurous buddy.
Traditional does not have to be boring. Mixing and matching outfits can make the special day more fun and unforgettable by not looking like everyone else's wedding. Grooms and groomsmen can be as relaxed or adventurous as they like, from outfits to gift-giving.
Other Brands
The Louis Vuitton City Malle Bag will become your next crave. So what is this bag about? Remember the Petite Malle Bag? Yes the one that's inspired by the Classic Trunk. Well, this City Bag is the tote bag version. It looks beautiful, iconic and vintag-ish, so do you like?
Louis Vuitton Petite Malle Bag
The Design
The City Malle Bag is truly a fashionable city bag. It's designed with the structured schoolbag shape, which makes it perfect for the working woman. The combination of part calfskin leather and part Monogram screams modernity yet at the same time maintaining its classic appeal. The top comes with two Toron leather handles, but also a long leather strap for shoulder carry or cross body carry.
If you look closer, there are studs designed around the smooth leather part. The bottom corners are also refined with smooth leather patches while the bottom center is crafted with Monogram (or Reversed Monogram) print. This handbag is definitely urban-chic, which makes it ideal as an everyday companion. The center is built with a center lock and key, attached to an elegant chain that goes to the side.
The Interior
The interior is what qualifies it to be the ideal bag for the busy or working woman. The inside is made with 2 double flat pockets as well as one large interior. There are enough space to store all your daily essentials.
The Sizes And Prices
Measuring 11.8' x 7.9' x 5.9' inches, priced at $2860 USD, $3400 CAD, €1980 EUR, £1850 GBP, $23700 HKD, ¥336960 JPY, 21900 CNY via Louis Vuitton boutiques.
More Images And Colors
Other Brands
Other Brands
Gracing the pages of Harper's Bazaar Kazakhstan's February 2018 issue, Bhumika Arora gets clad in American southwestern inspired looks. The Indian model wears designs exclusively from Dior's resort 2018 collection. Photographed by Lara Jade (Atelier Management) and styled by Connie Berg, Bhumika shines in each look. The brunette poses in everything from fringed embellished dresses to embroidered coats and wide-brimmed hats.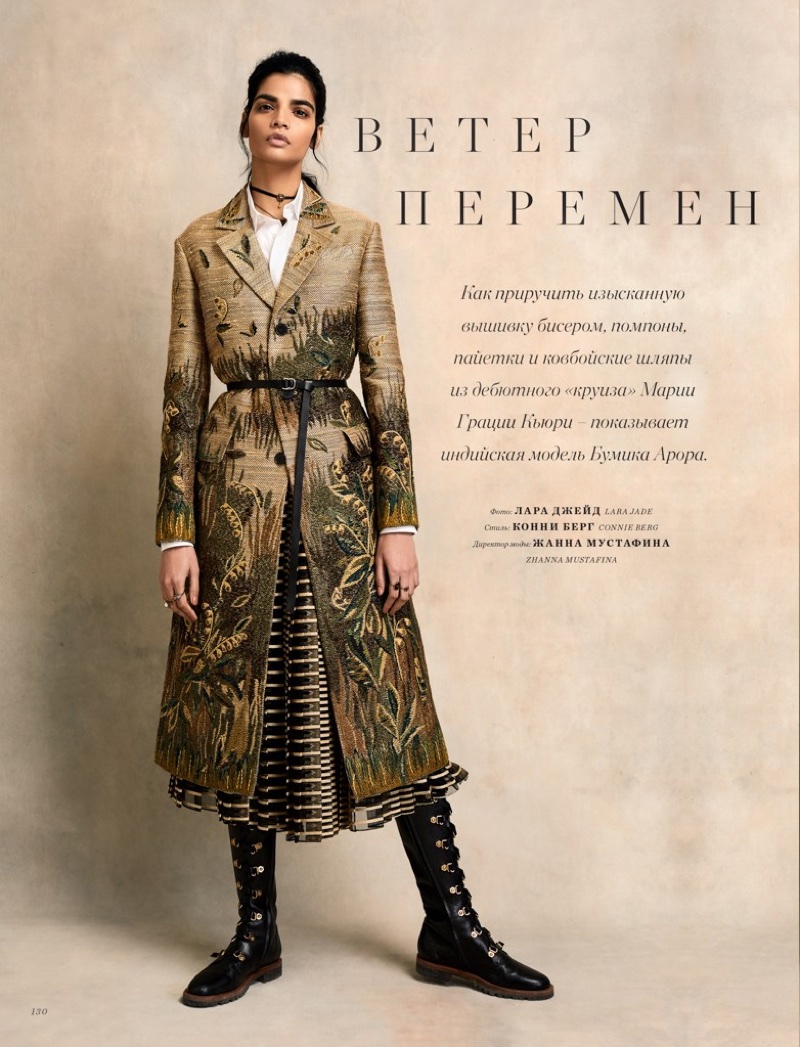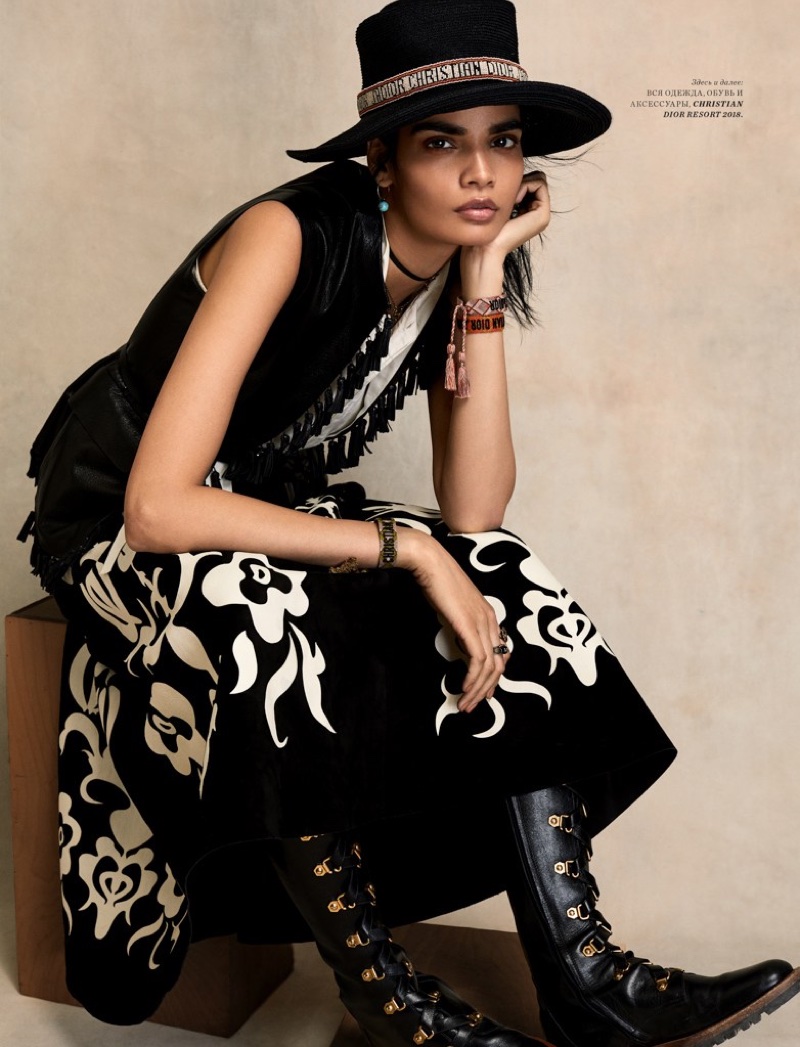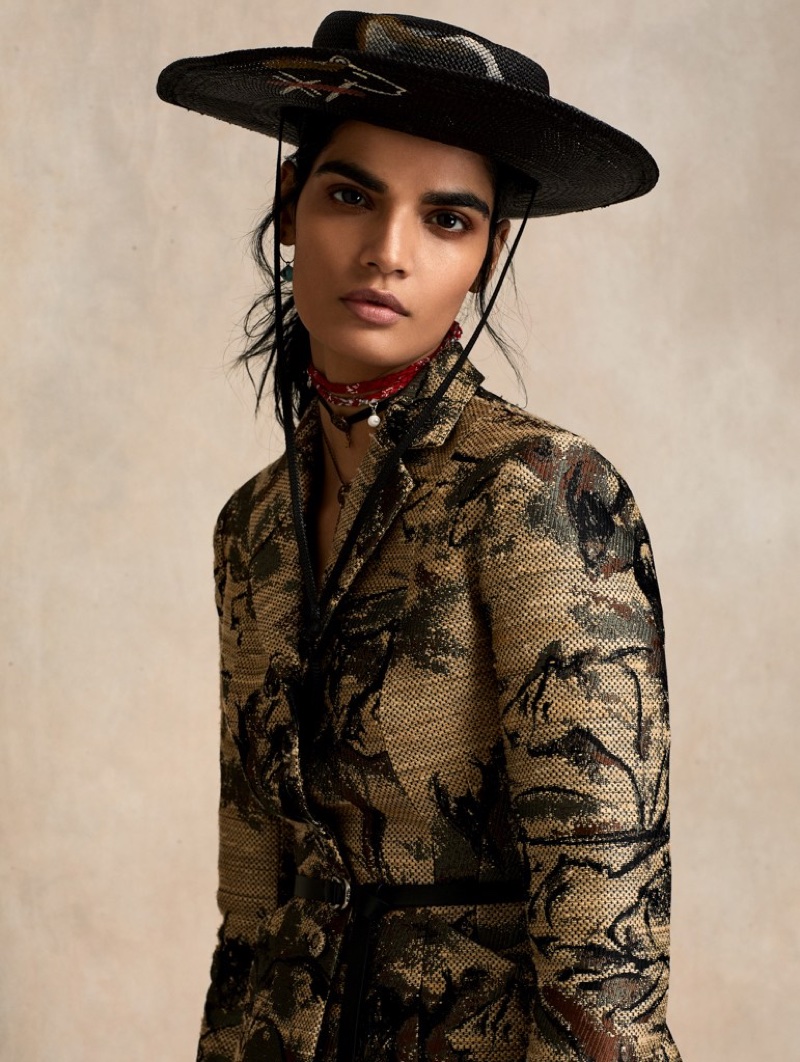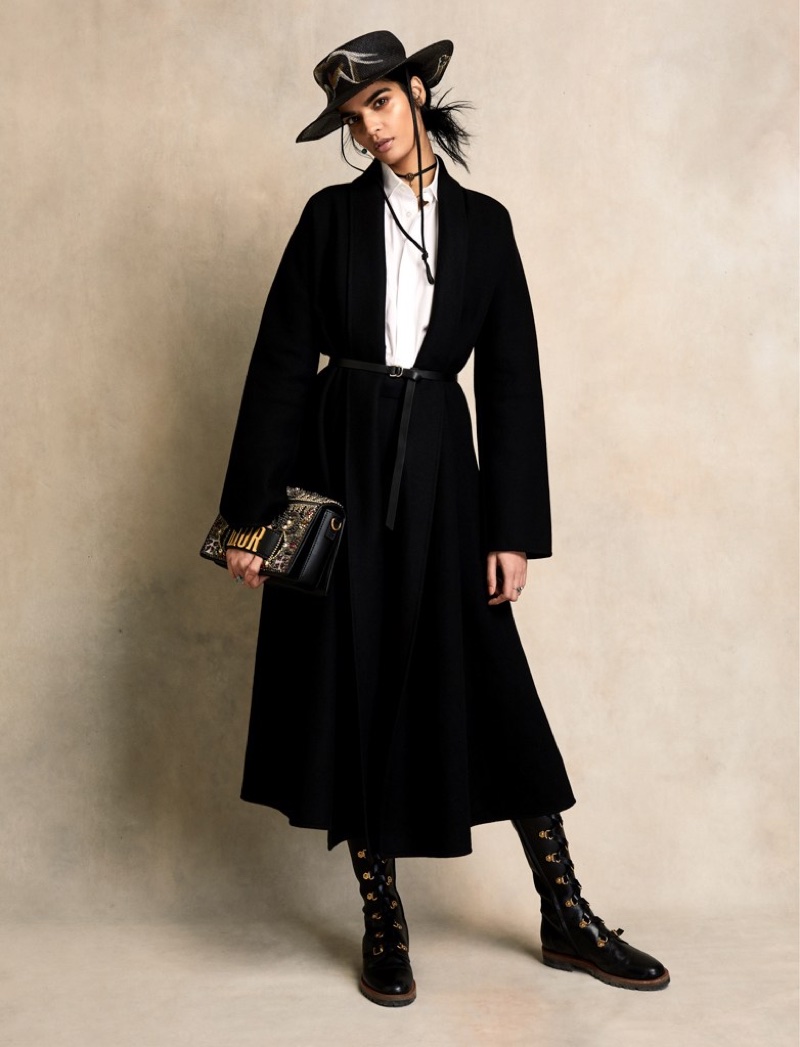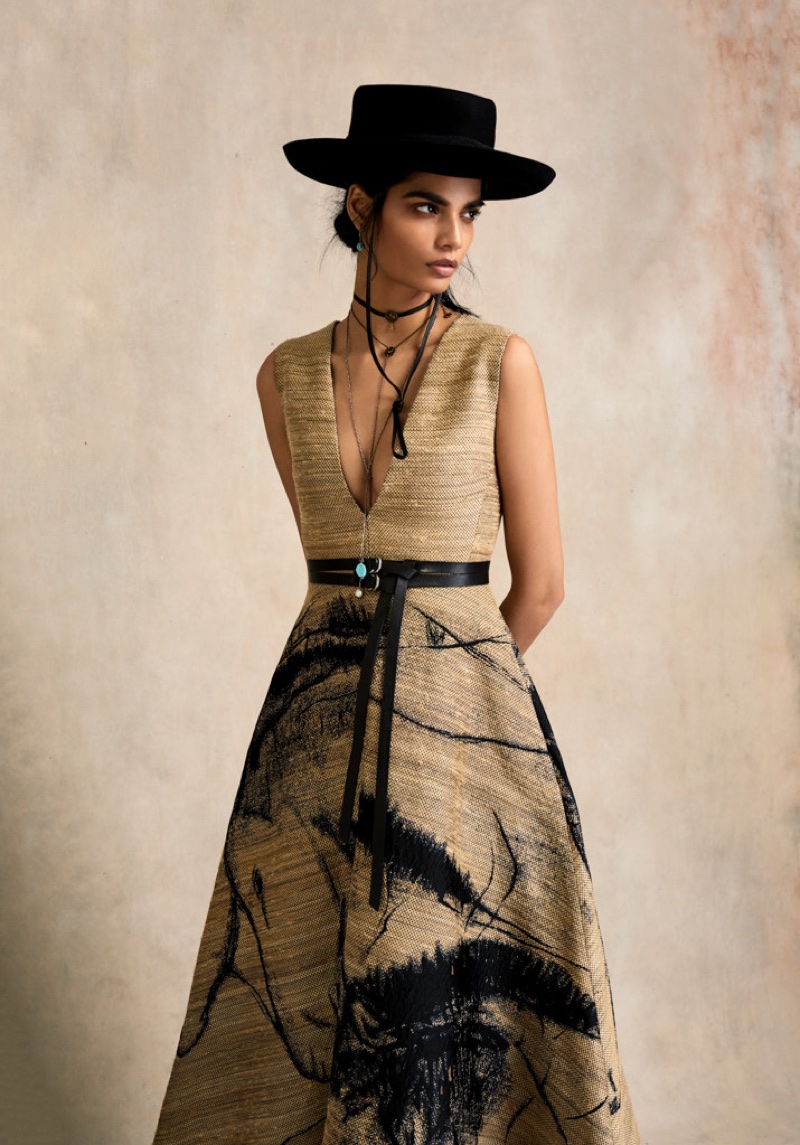 Other Brands
Remember the Kan I F Shoulder Bag? It's the ultimate modern handbag for the 21th century. The logo, the bag, the look, everything is just perfect and obviously – it was an instant-runway-hit. Now to expand the line, the house created the Fendi Kan I F Shopping Bag. It's a new bag for the Spring Summer 2018 Collection.
The Design
A clean-cut shopping bag with minimalistic-chic finishing, the Kan I F tote bag is definitely a must have for the modern style. The most important part of the design is the centralized reversed F logo. This modern piece is not only stunning-beyond-words, but it's also a brand-new logo of Fendi. The double F logo is crafted with colored hardware (in the same shade as the handbag).
Made from strong and smooth calf leather, use this handbag without much care – there is no need for continues maintenance. The long top handle can be used to carry by hand or placed nonchalantly over one shoulder.
The Interior
Of course there is more. The interior comes with a chic detachable zipped pouch. And there is sufficient space to carry almost anything you need on daily basis and more. It can even hold your Macbook Pro.
The Prices And Sizes
Measuring 11' x 14.5' x 5' (H x W x D) inches, priced at $1290 USD, €980 EUR, £990 GBP, $1850 SGD, ¥154440 JPY.
Where To Shop Fendi Kan I F Shopping Bag?
1. MyTheresa – The classic black color can be found here…
2. Farfetch – More colors are available here…
More Images And Colors
Other Brands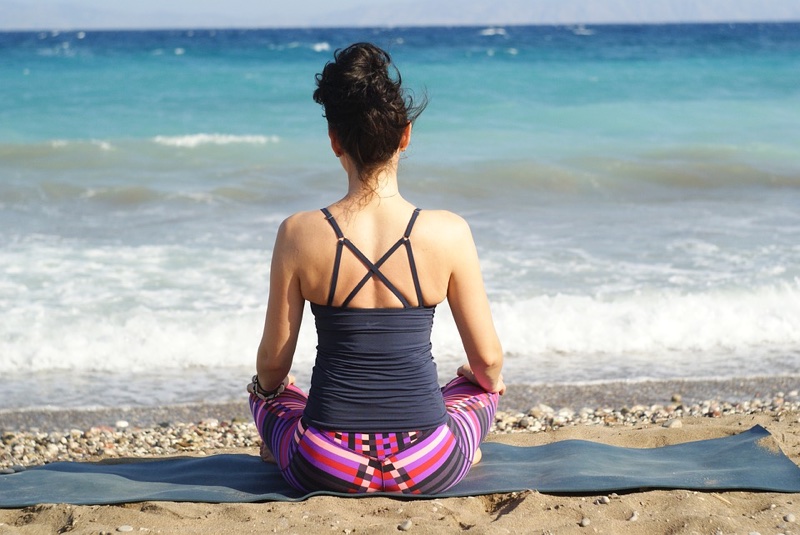 There is never a wrong time to get in shape. And if you want to step your workout game up, you better start now. The best way to begin is by changing your wardrobe. Finding the right activewear to buy is of utmost importance. If you look good, you'll feel good and be inspired to exercise everyday whether it's yoga, running or strength training. Here we have rounded up four amazing workout styles to try and how best to dress to look like a personal trainer.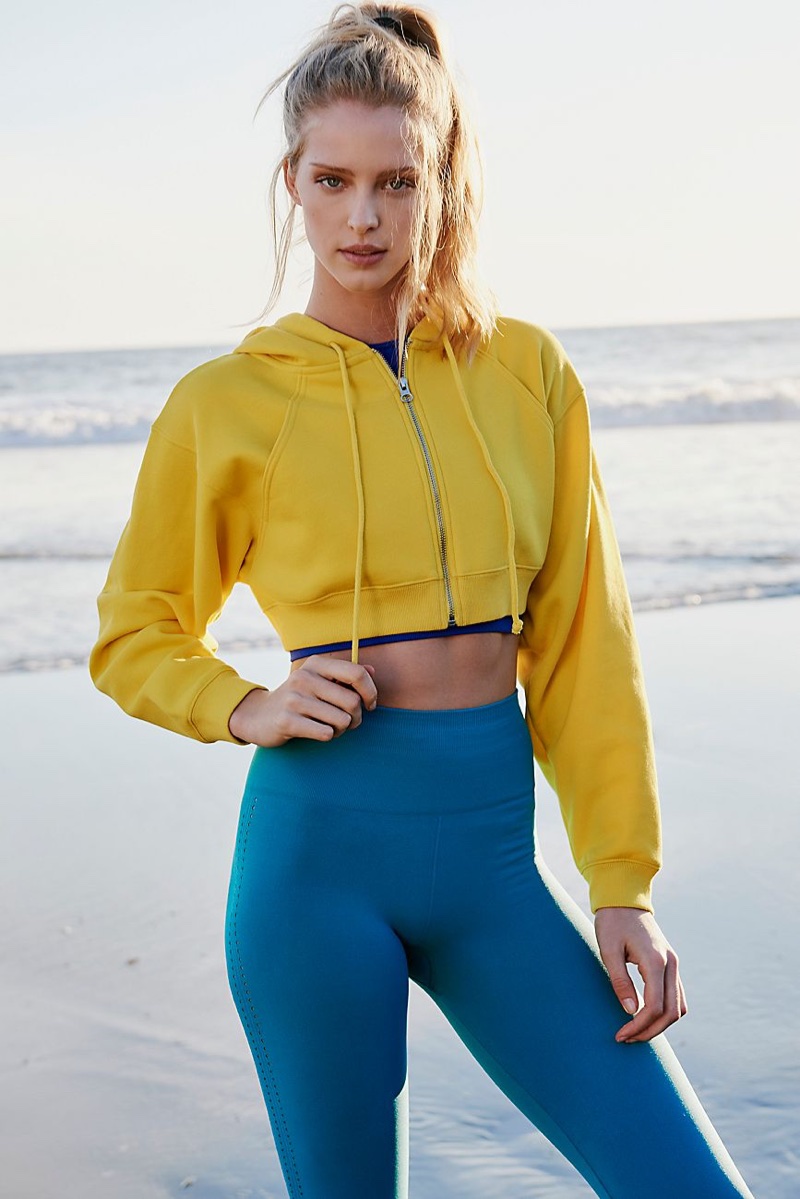 CROPPED HOODIES
First up, we take a look at cropped hoodies. Not only is this style perfect for showing off your abs, but it's also great for layering over longer shirts. Whether you are looking to run, do yoga or kickboxing, the cropped hoodie will fit in your wardrobe easily. If you really want your activewear look to pop, buy a neon-hued hoodie. But if you are a fan of more minimal style, look for grey or black.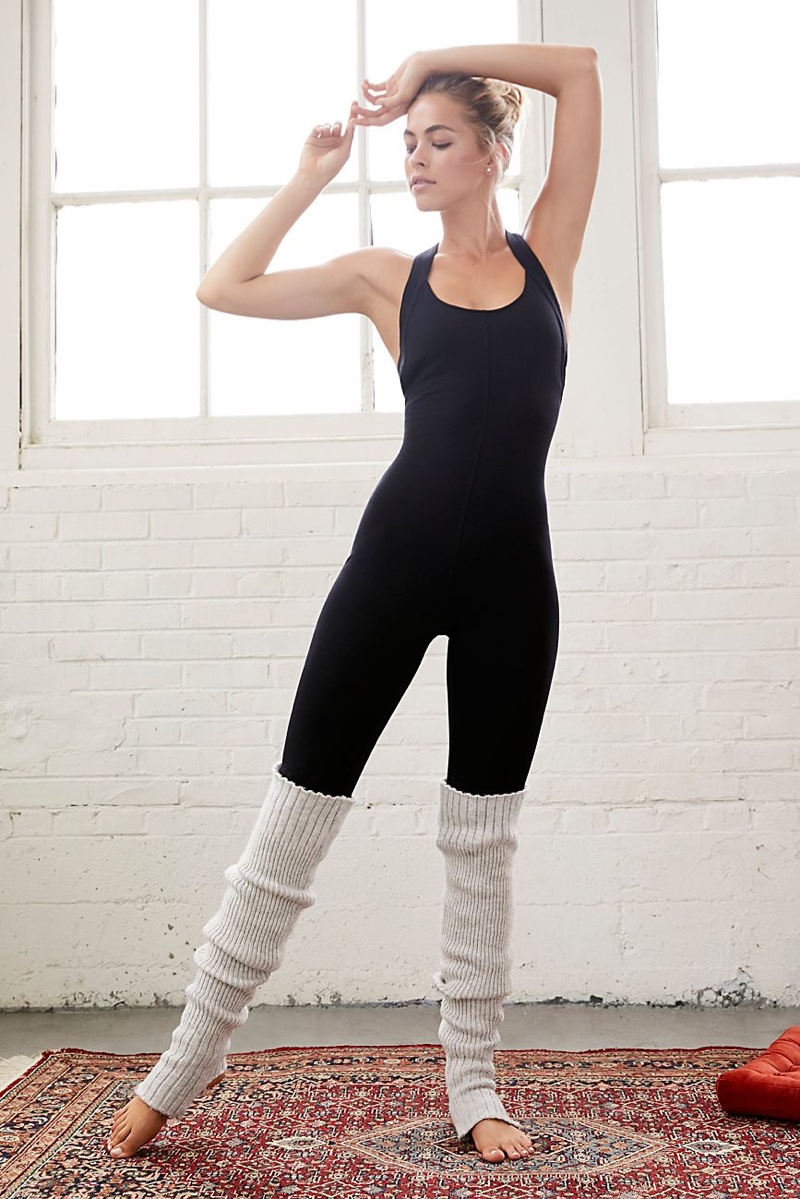 ACTIVE ONE-PIECES
The bodysuit has regained popularity in recent years, and that trend has also translated into workout apparel. A form-fitting onesie or pant-length bodysuit can take your workout gear from boring to completely chic. We're fans of a leotard, but there's also more loose-fitting options for the curvier girls. Additionally, you can layer this look with leg warmers for a ballerina inspired ensemble.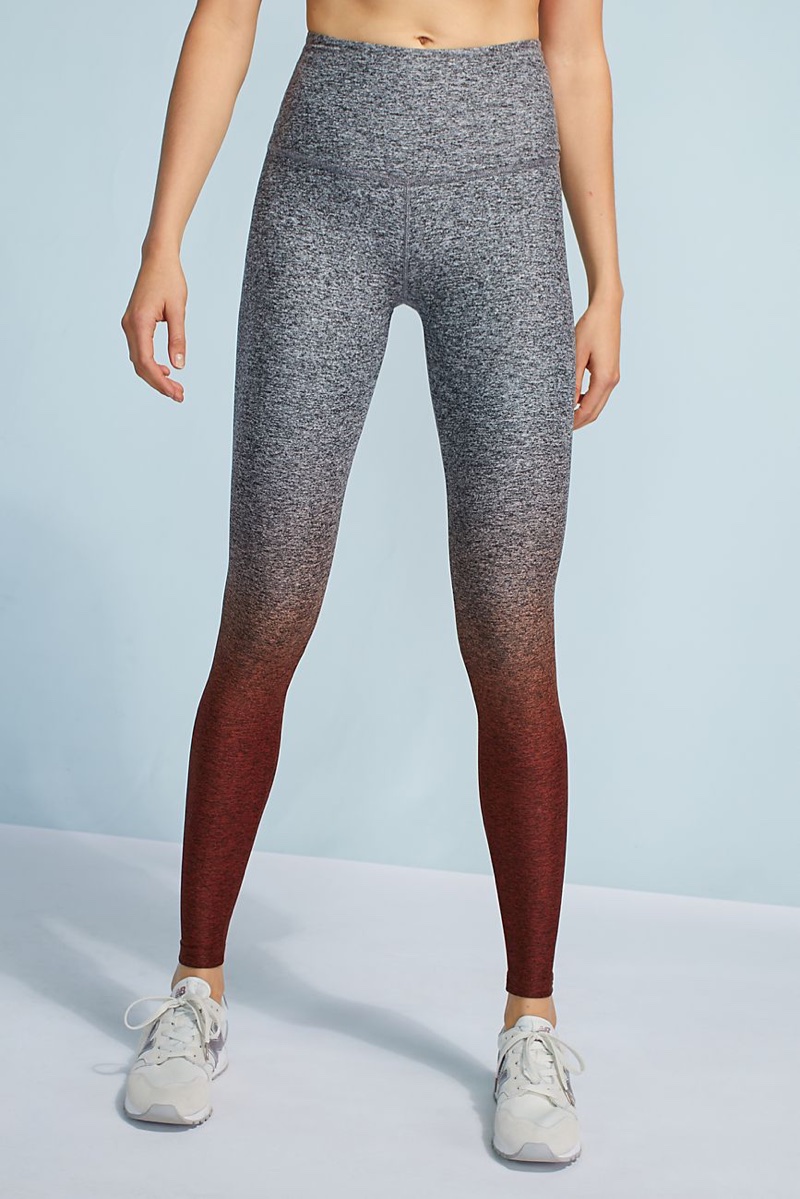 HIGH-RISE LEGGINGS
Leggings fit for just about any workout, but if you want to make your exercise apparel more fashion forward, look at a high-rise style. The silhouette will suck in your mid-section for a more flattering shape. We recommend choosing a bold print if you have a curvier shape as this creates more smooth lines. A high-rise legging goes perfectly with a loose-fitting tank top or an off-the-shoulder sweatshirt.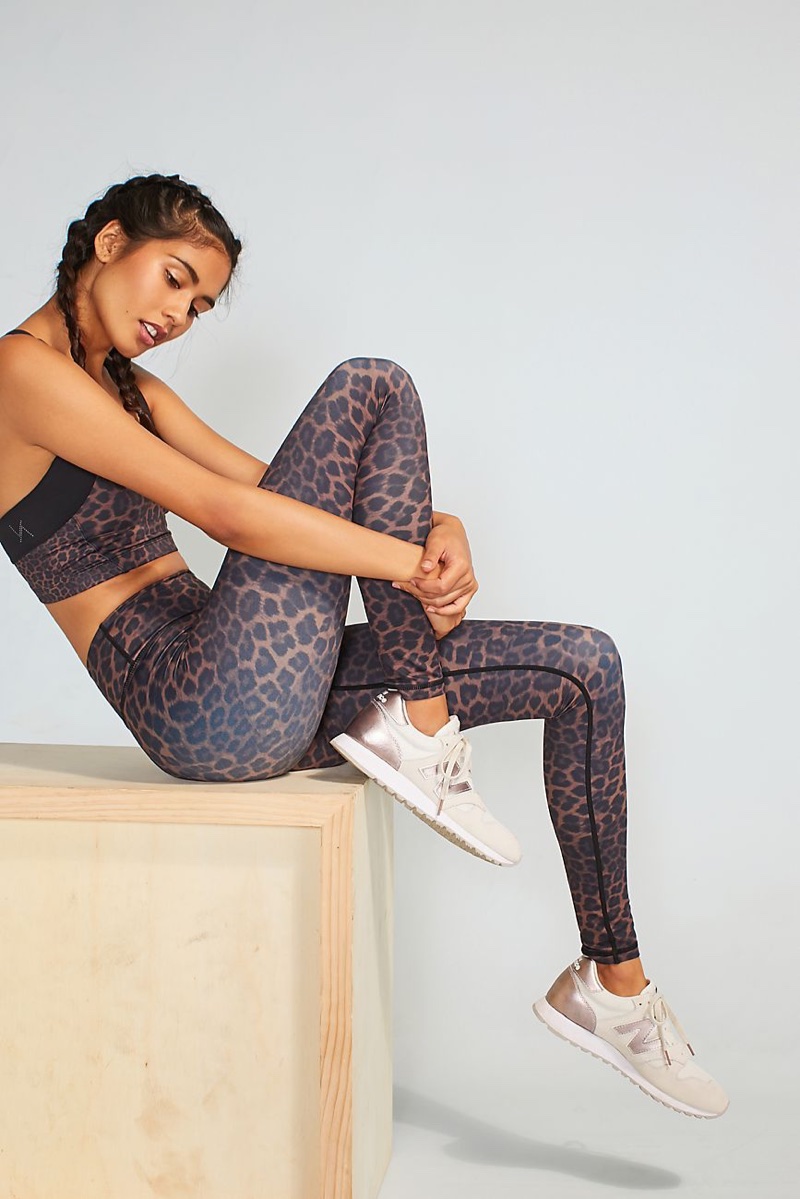 ANIMAL PRINTS
Last, but not least, the final trend we'll be looking at is animal print. It's time to show off your wild side even as you're working out. From sports bras to leggings to sneakers and jackets, embrace leopard and cheetah spots. Even if you're not normally a fan of prints, the animal pattern can be subdued in a monochrome–black and white style. So no matter your personal preference, animal print can really take your workout to the next level.
Designer Bags, Wallet, Purse, Belt & Accessories Official Site, Best Price & Quality, Free Worldwide Shipping, Free Returns. Each Bag Is A Work Of Art - Handmade - Cowhide Art - Can Custom-Made

Categories

New Posts

Hot Posts